TOP
Shadybrook Estate Property
The Shadybrook Estate Story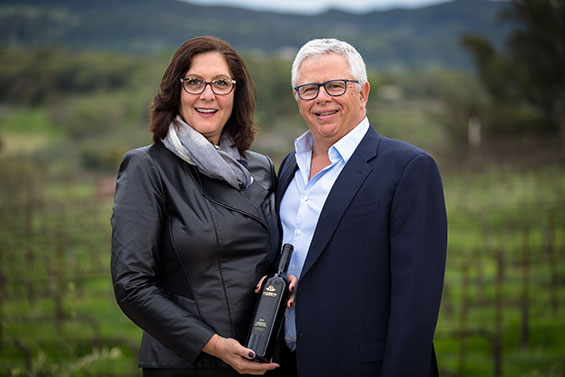 The Shadybrook Estate story begins with Alice and David Alkosser's inherent love of land and deep passion for fine estate wine. Having traveled around the world visiting and learning about the many wine producing regions, they centered their focus on Napa Valley starting in 2005. Four years later, they discovered a magnificent vineyard property in the hills of Coombsville and decided to create an estate where all of their dreams could be realized. After acquiring another two adjacent parcels, they immediately implemented the best quality viticultural and sustainable practices in order to take the existing estate vines to the next level. By the 2010 harvest, Alice and David had convinced Rudy Zuidema, a prestigious winemaker in the valley, to experiment vinifying the fruit of their new vineyard. To their delight, the resulting wine was of a quality even beyond their expectations. The market concurred and created a success story that has led them to continue producing these amazing wines ever since.
In the fall of 2013, looking for a source of white grapes to complement the red Bordeaux varietals at Shadybrook Estate, they entered the market again and purchased a unique 156 acre ranch with 84 planted acres of vineyard. Located at the foot of Howell Mountain's eastern slope, this highly respected source of award winning wines is the perfect complement to the growing brand.
Seeking a new home to control production of their wines, the Alkossers' purchased the historic Rapp Quarter Horse Ranch in the heart of Coombsville in February 2016. This hidden gem had recently added a state-of-the-art winery, an indoor tasting room, a commercial kitchen and a luxurious 4,000 square foot outdoor tasting patio overlooking the properties 12 acres of premium vineyard. Here, the perfect home for Shadybrook Estate Winery was born.