TOP
Our Team
The Shadybrook People
Proprietors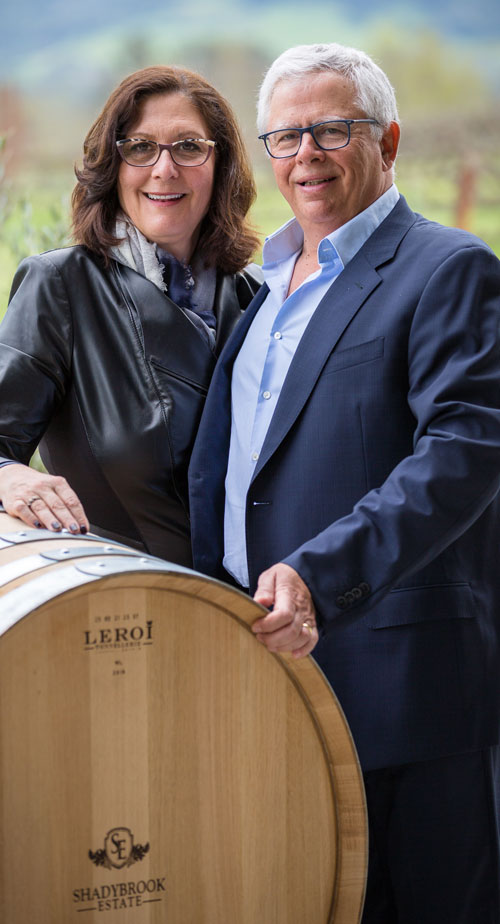 Alice and David Alkosser
Proprietors
Alice first ventured into the Napa Valley while studying Food Chemistry at UC Davis. She developed an interest in wine and included viticulture and enology as part of her studies. After completing her degree, Alice pursued her career in research and development and worked in that field for several well known national brands.
David studied engineering at Cal Poly and started his working career as an industrial engineer. He always had an entrepreneurial eye and aimed to own his own business one day.
After getting married they realized the potential of real estate ownership, investment, and management. Pooling their resources, they founded their own company and worked together, starting a business that David would later grow into a successful enterprise spanning several states.
Both Alice and David have long possessed a love affair with land. After a series of acquisitions and redevelopment projects in the hills of Coombsville, they decided to create an estate where all of their dreams could be realized. In order to fulfill their vinous passion with their pledge to excellence, the Alkossers set the quality bar high with Shadybook Estate and assembled a talented team with more than 150 years of combined experience in vineyards and the wine industry. Since their first vintage release in 2010, Shadybrook Estate wines have risen to the top in local, national and international wine tasting contests.
---
Winemaking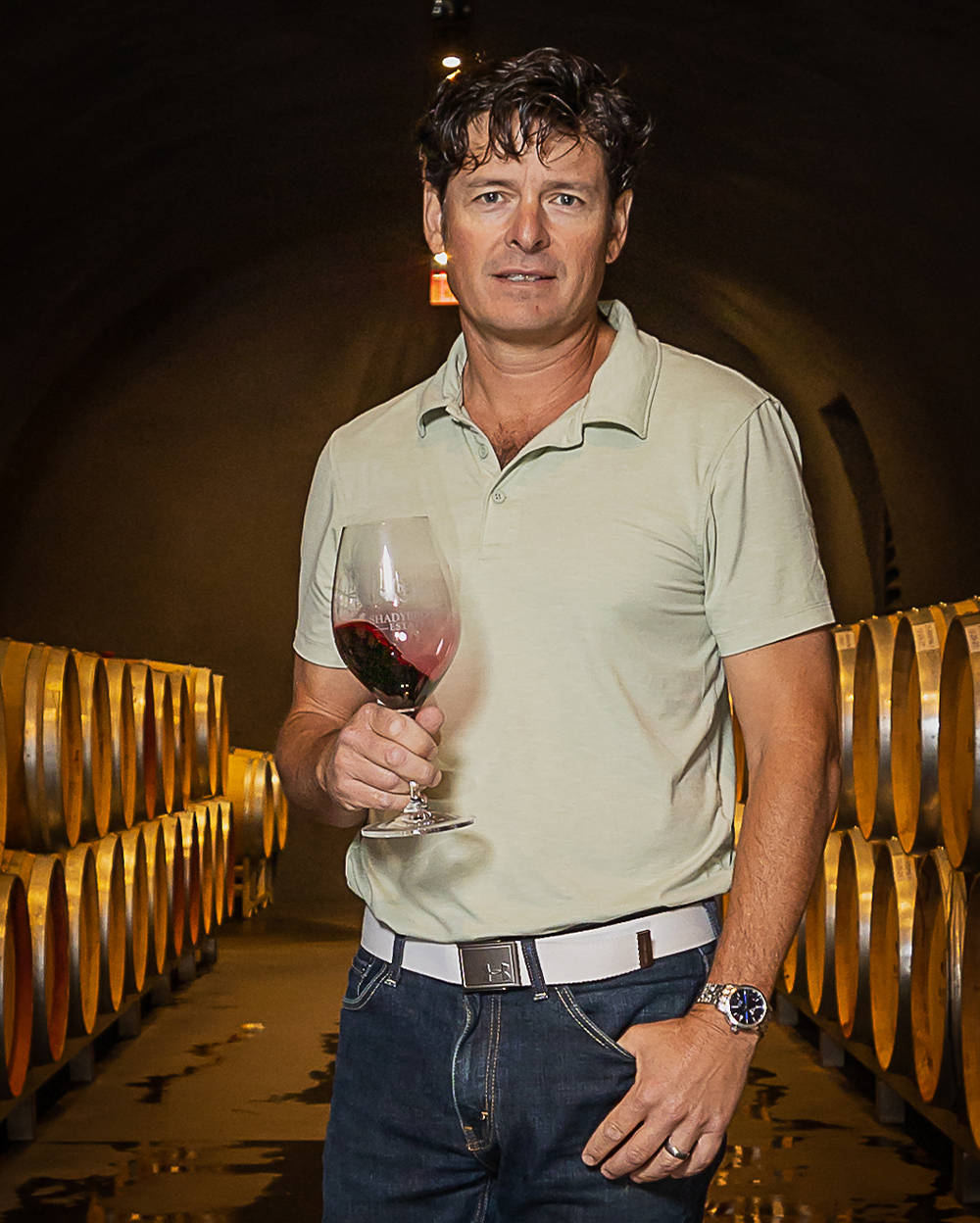 Rudy Zuidema
Winemaker
Rudy's passion and focus on making wine for premium estate programs has never been more evident than in his role with Shadybrook Estate. In the vineyard, he follows organic and biodynamic farming practices that naturally enhance the flavor diversity demonstrated by the vineyard's rich tapestry of individual blocks. Rudy's natural approach continues in the winery where he emphasizes classic, small-lot techniques and gentle handling to craft balanced wines that embody a sense of place with elegance, purity and power.
Having almost 30 years of winemaking experience in the Napa Valley, Rudy has worked with some of the most esteemed vineyards and wineries. While looking for someone to evaluate their new estate vineyards by vinifying small lots from the 2010 harvest, Alice and David Alkosser invited Rudy to participate in their new venture. Upon viewing the vineyards and sampling the grapes, Rudy agreed without hesitation to be the winemaker for Shadybrook Estate.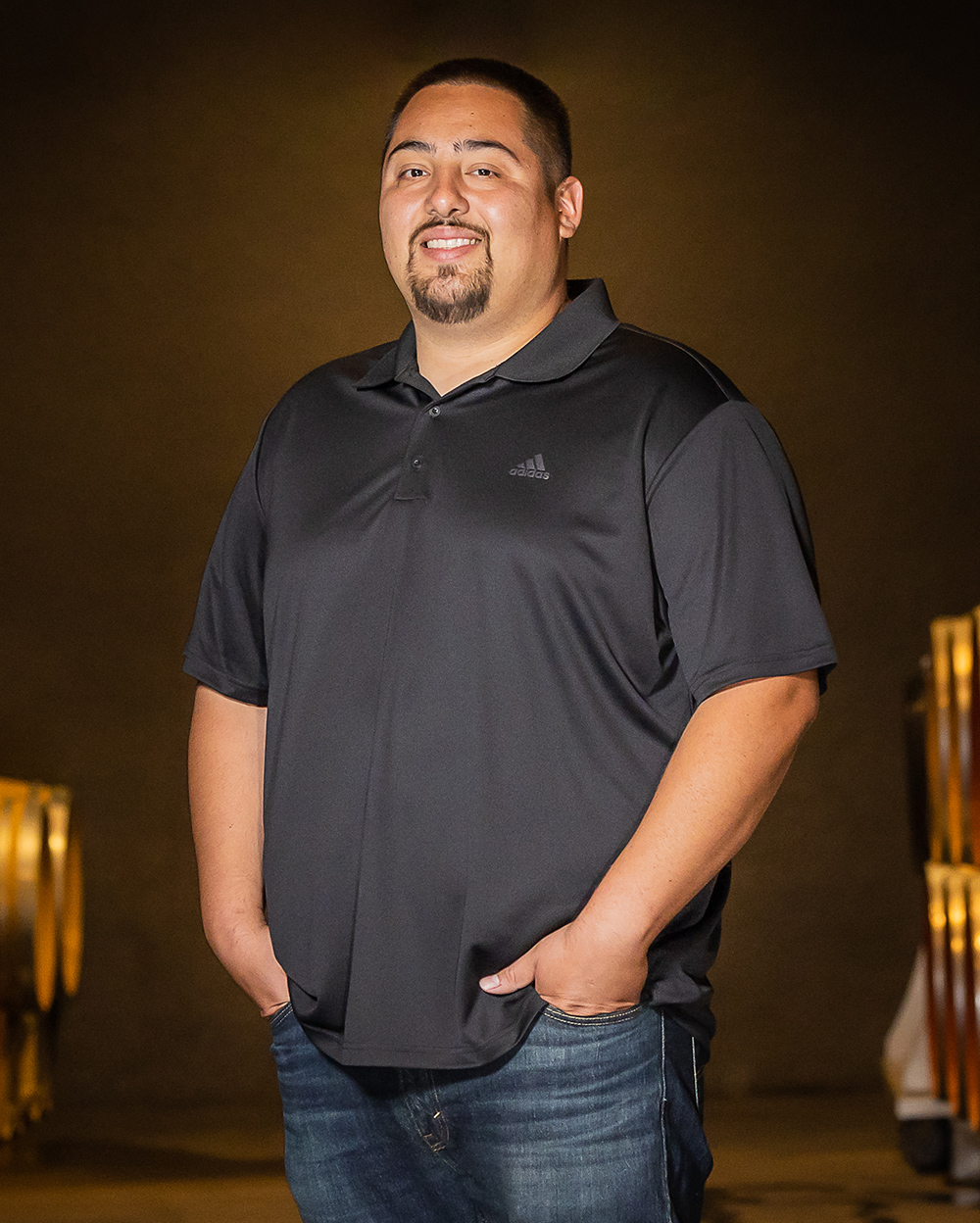 Francisco Vega
Associate Winemaker
Francisco was born to be in winemaking. Growing up in the vineyards with his father, he has been around wine his whole life. He first met Rudy, our winemaker, when he was just a teen working in a fellow Napa winery cellar with his dad. Discovering his love for the craft at a young age, Francisco decided to make it his career. He traveled to New Zealand for several harvest internships to gain additional hands-on winemaking knowledge. Upon returning to Napa, he worked as a Vineyard Supervisor, allowing him to build a strong foundation in viticulture. He has now worked for Rudy for 10+ years, playing a crucial role in the Shadybrook Estate cellar for the last 6 years. Outside of work, Francisco enjoys spending time with his wife, 6 mo. old son, and German shepherd.
---
Marketing & Hospitality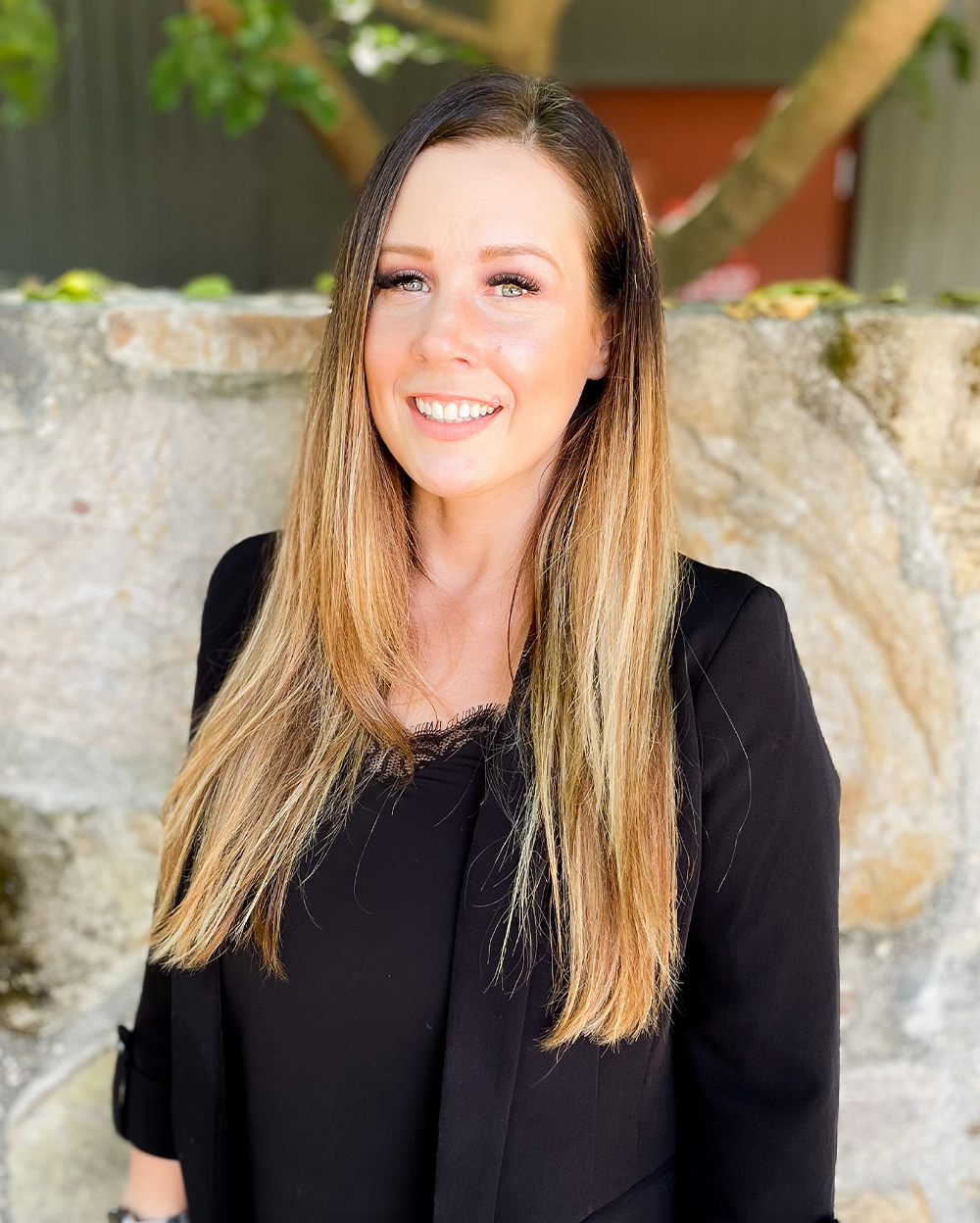 Jennifer Currie
LUXURY SALES EXECUTIVE
Joining the team in early 2021, Jennifer is a Napa native and brings over 20 years of hospitality experience to the team, specializing in wine and tourism. Her passion for excellent customer service is shown through her leadership in the tasting room and to every guest who tastes with us. You can often find her exploring new wineries and restaurants on her days off to continue growing her knowledge of the Valley.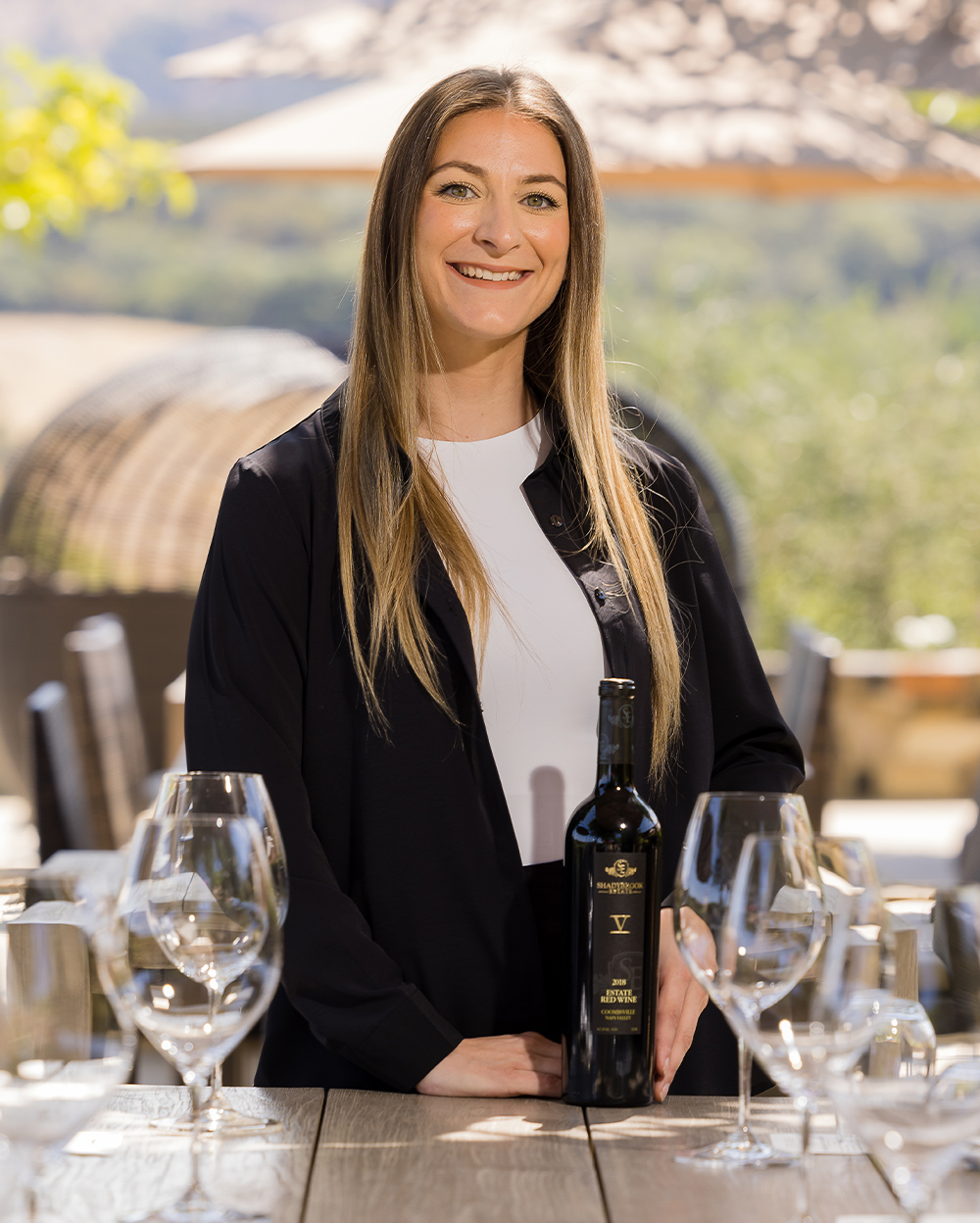 Kayla Delgado
Wine Club Manager
With over 10+ years working in the wine industry, specializing in wine membership programs, Kayla was the perfect addition to our membership team in July of 2021. Her attention to detail is pivotal to ensure all members receive the highest level of attention and customer service at all times. Kayla enjoys cooking and discovering new food and wine pairings. Her favorite wine to pair food with is the Shadybrook Estate Platine Blanc – Semillon.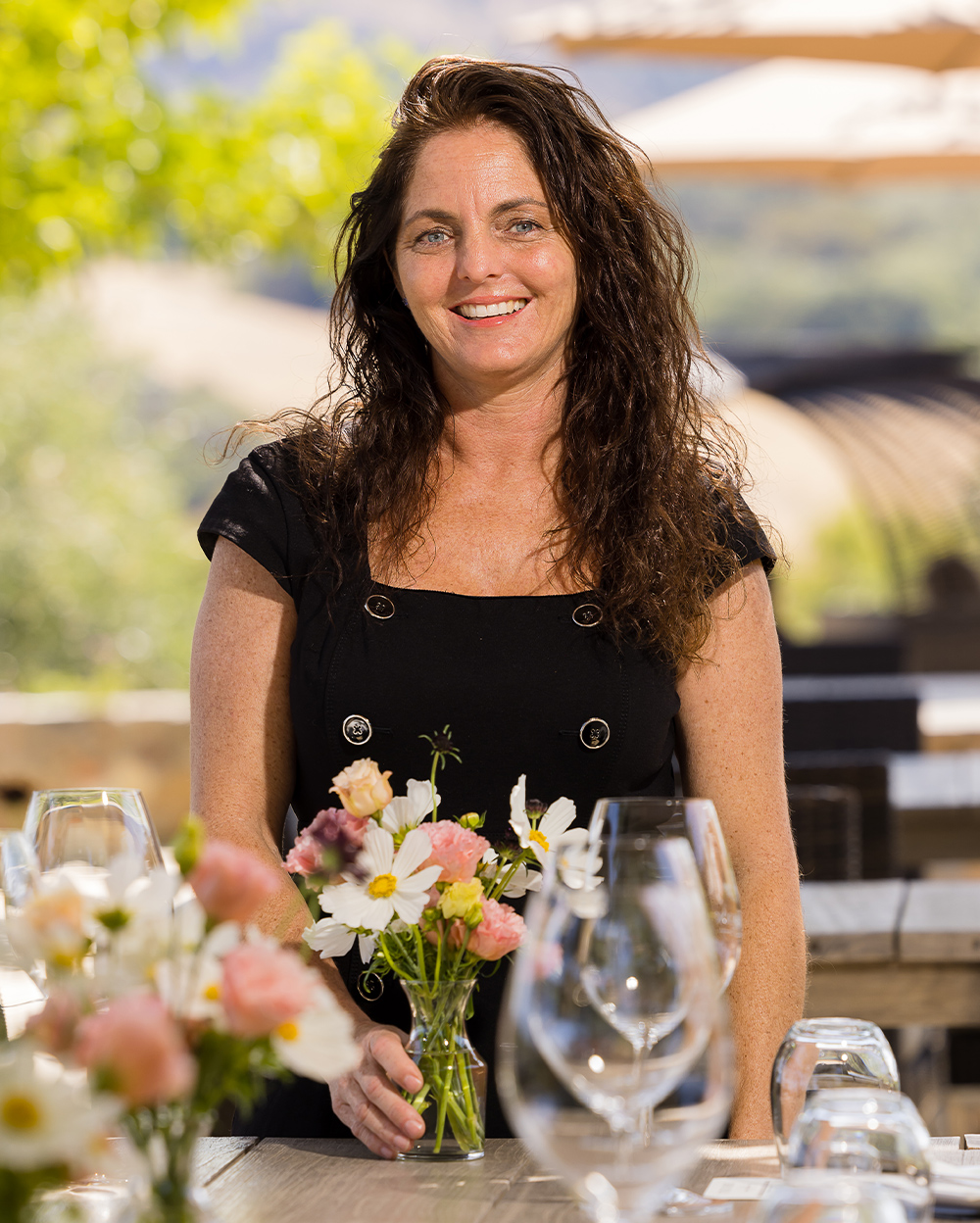 Events Producer
Events Coordinator
Lorraine joined the winery team in April of 2022. Her extensive background in event production in Los Angeles, brings a unique perspective and attention to detail to private events at the winery. Born and raised in Chatsworth, a suburb of Los Angeles, CA, Lorraine grew up riding Quarter horses and competing along the west coast. Working at Shadybrook Estate Winery allows her to combine her expertise in events and passion for horses all in one place. When she is not perfectly executing a private event or writing event timelines, you can find her spending time outdoors hiking, camping or gardening with her two young children.
---
Vineyard Farming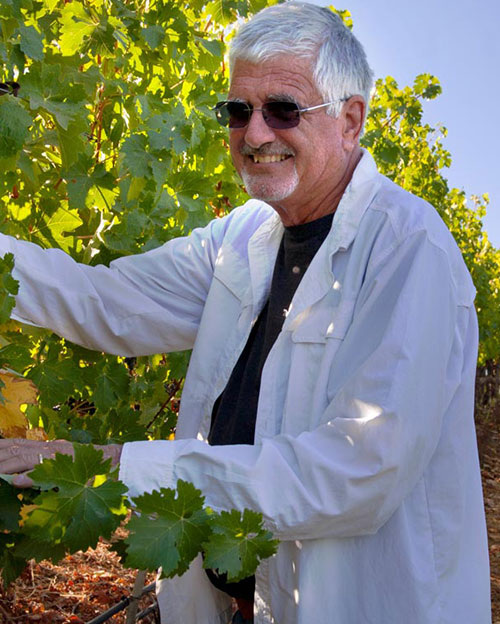 Tom Prentice
Viticulturist
As Shadybrook Estate's viticulturist, Tom Prentice brings with him more than 40 years experience as an advisor in the overall management of the vines. His technical services of agricultural land spans over 100,000 acres and countless crops throughout the US and abroad. However, Tom's true love is in the vineyard and his expertise has proven indispensable in all stages of the Shadybrook Estate's vineyard care and planting programs.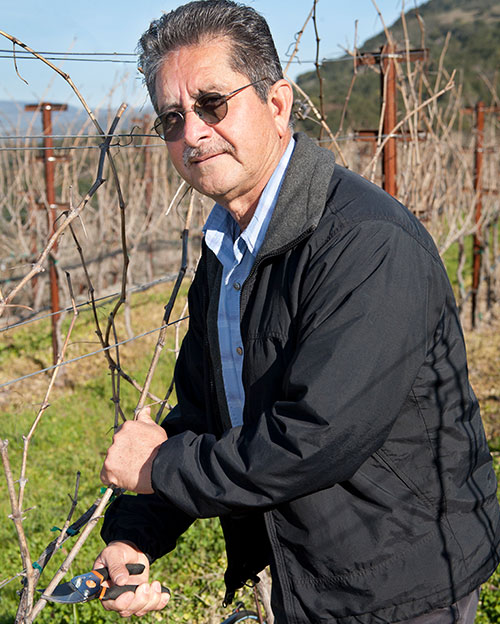 Mario Bazan
Consulting Vineyard Manager
Beginning in the early 1970's, Mario has farmed thousands of acres for some of the most prestigious wineries in Napa Valley. Mario has consistently demonstrated a committed effort and expertise in his crucial role of ensuring that the best sustainable practices are followed for the proper care of the vineyard. He has been associated with the Shadybrook Estate vineyard for over 20 years and has a special knowledge of our hillside Coombsville fruit.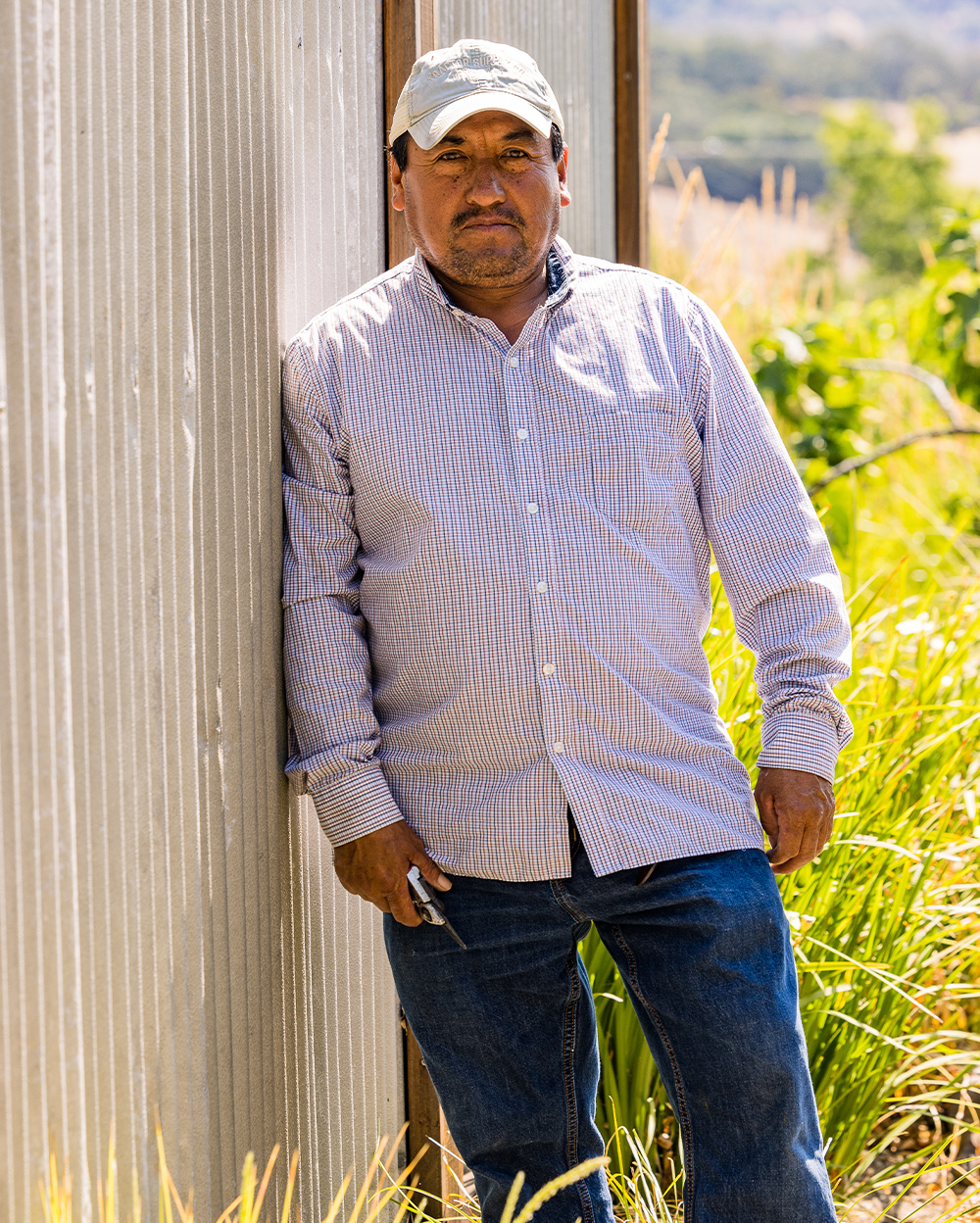 Fermin Hernandez
Ranch Manager
Fermin was the very first employee hired by Alice and David when they purchased the Shadybrook Estate vineyard in 2009. Fermin's care for the property and vineyard was instantly noticed. Fermin now tends to all five vineyard properties as our Ranch Manager. His passion and day to day care of the vines can be felt in every glass of Shadybrook Estate wine that is enjoyed.